ISG Talks are sponsored by Couchbase.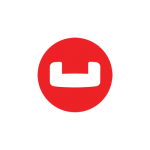 Pat Helland: There's No Substitute for Interchangeability
May 31, 2019 @ 3:00 pm

-

4:00 pm
Speaker: Pat Helland (Salesforce.com)
Title: There's No Substitute for Interchangeability
Time: 3-4 PM
Place: 3011 DBH
Abstract:
Distributed systems have many challenges including loosely coupled systems, long running work, and distributed workflow.  In addition,  replication with out-of-order reconciliation is quite difficult, especially when composed with the other challenges.  In this talk, we propose data-centric REST-style connectors that allow work to be decoupled in trust, space, and time.  These replication connectors support replicated services with eventual consistency.
As work comes together, domain specific interchangeability provides the glue and lubrication that empowers work that's decoupled across boundaries.  We see this in real life with commodities in food and interchangeable parts in manufacturing.  Work domains for the application typically support interchangeable resources like seats on an airplane or king-sided non-smoking rooms.  It is the interchangeability defined by an application domain that allows work to proceed across boundaries.  These boundaries include applications and their trust, space and time across workflows, and replicas of any and all of the services comprising the app.
The ideas presented in this talk are the author's and are not tied to his work at Salesforce.
——————–
Pat Helland has been implementing databases, transaction systems, multiprocessors, messaging systems, app platforms, and storage systems since 1978.  He studied computer science at UC Irvine from 1973 to 1976.  He currently works at Salesforce.  For recreation, Pat likes to write papers about random stuff related to distributed computing and data for ACM Queue and Communications of the ACM.