ISG Talks are sponsored by Couchbase.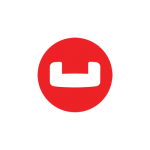 Michal Shmueli-Scheuer : Conversational bots for customer support
August 9, 2019 @ 3:00 pm

-

4:00 pm
Conversational bots for customer support
Michal Shmueli-Scheuer, IBM Research – Haifa
August 9, 2019, Friday, 3:00 pm – 4:00 pm, DBH 4011
Abstract:
In this talk, I'll cover various aspects of conversational bots, focusing on the domain of customer support. Often, human conversations with bots mimic the way humans interact with each other. Moreover, even when customers know that they are interacting with virtual agents (bots), they still expect them to behave like humans. One way to improve interactions with bots is by giving them some human characteristics ,such as emotion and personality. I'll show how a model of neural response generation can be used to generate bot responses according to a target personality. I'll then cover a methodology for detecting egregious conversations in a setting using conversational bots by examining behavioral cues from the customer, patterns in the agents' responses, and customer-agent interactions.
Bio:
Michal Shmueli-Scheuer is a senior researcher in the Language and Retrieval research group (AI Language department) in IBM Research – Haifa, with over 13 years of industry experience. She holds a Ph.D (2009) degree in Information and Computer Science from the University of California, Irvine, USA. Her area of expertise is in the fields of conversational bots, affective computing, user modeling, large scale analytics, database, and information systems, focusing on user behavior analytics and information management on the web. Her current work focuses on computational modeling for users and conversational agents. She has published more than 30 academic papers in leading conferences, and journals, and book chapters. She has served as a PC member and a reviewer of numerous leading conferences and journals.