ISG Talks are sponsored by Couchbase.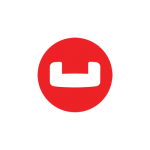 Zuozhi Wang: Texera: A System for Collaborative and Interactive Data Analytics Using Workflows (PhD Final Defense)
April 14 @ 1:00 pm

-

2:00 pm
Abstract
In the world of data analytics, domain experts, such as public health scientists and medical researchers, play a crucial role as their domain knowledge can unlock valuable insights from data. However, they face several challenges in the current landscape of data analytics tools. They often lack the technical skills necessary to analyze large datasets, requiring collaboration with technical experts who may not have relevant domain knowledge. Moreover, when processing large volumes of data, processing times can be lengthy, and non-technical users are left in the dark without feedback.Over the past six years, our team has been developing Texera, a workflow-based data analytics system specifically designed to enable non-technical users to perform data analytics tasks with ease by promoting seamless collaboration and responsive interactions. Texera enables multiple users to collaboratively construct workflows, offering an experience similar to that of Google Docs. Furthermore, Texera allows users to interact with the workflow execution, enabling them to pause/resume workflows, inspect execution states, and modify logic as needed. In this talk, we will explore the design choices and the associated tradeoffs of several key components within Texera that enable these powerful features.
Bio
Zuozhi Wang is a sixth year PhD student at UC Irvine, under the supervision of Professor Chen Li. His main research focuses are on the areas of distributed big data processing and query optimization.