ISG Talks are sponsored by Couchbase.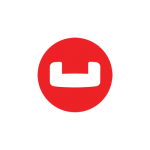 Vinayak Borkar (FireEye Inc.): The X15 Machine Data Management Platform
December 7, 2018 @ 3:00 pm

-

4:00 pm
ABSTRACT: Machine Data (aka Log Data) is continuously produced by applications and devices as a result of human-computer and computer-computer interactions. Although most of this data was initially generated for ad-hoc human consumption to aid with debugging and troubleshooting systems and deployments, their systematic treatment using well-known data processing techniques can unlock valuable insight about operations within organizations. Log Data may sometimes be the only feasible source of some of this insight. Processing Log Data poses new challenges as compared to traditional data management. Firstly, Log Data is mostly textual requiring ad-hoc parsing to surface its meaning. Secondly, Log Data tends to be extremely voluminous and is generated with high velocity posing a unique set of challenges in its acquisition and storage in a cost-effective manner. Lastly, Log Data requires new query languages and techniques to unlock its full potential. X15 is a scalable purpose-built platform to acquire, store, and manage Machine Data. In this talk we will look at X15's architecture, some of its design decisions and use cases.
BIOS: Vinayak Borkar is Vice President of Engineering at FireEye, Inc. Prior to FireEye's acquisition of X15, he was a co-founder and the CTO of X15 Software. Prior to X15, Vinayak was the CTO and head of engineering at DVO Software and the inventor and lead contributor of Hyracks, an open-source parallel data processing platform built at UC Irvine. He began his career at BEA Systems, where he led the development of the first XQuery-based data integration platform. Vinayak was the recipient of the Facebook Fellowship award for his contribution in the area of large-scale data management and holds a BS in Computer Science and Engineering from University of Mumbai and an MS in Computer Science and Engineering from Indian Institute of Technology Bombay, and a PhD. in Information and Computer Science from the University of California at Irvine.