ISG Talks are sponsored by Couchbase.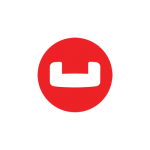 Saeed Kargar: Hamming Tree: The case for Energy-Aware Indexing for NVMs
June 2 @ 1:00 pm

-

2:00 pm
Abstract
NVM technologies play a crucial role in data storage solutions as well as in battery-powered mobile and IoT devices. However, the challenges of wear-out and energy efficiency need to be addressed for the widespread adoption of NVM. In this presentation, I will discuss our research endeavors aimed at enhancing various aspects of NVMs and seamlessly integrating these technologies into the memory hierarchy.I will particularly focus on our latest work, "Hamming Tree," which recently got accepted at SIGMOD 2023. The Hamming Tree introduces a novel software-level memory-aware solution designed to intelligently select the memory segment for write operations, thereby minimizing bit flipping. By reducing bit flips, we can significantly improve energy consumption and enhance the write endurance of NVMs.To demonstrate the effectiveness of the Hamming Tree approach, we conducted real evaluations on an Optane memory device. The results revealed substantial improvements in both energy consumption and write endurance for NVMs. These findings underscore the practical benefits that can be achieved by implementing the Hamming Tree technique in NVM technologies.
Bio
Saeed is a sixth-year PhD student at UCSC, under the supervision of Professor Faisal Nawab. His main research area focuses on storage systems, Non-Volatile Memory (NVM) technology, and machine learning for systems.