ISG Talks are sponsored by Couchbase.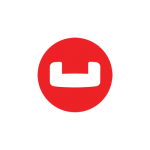 Glenn Galvizo: Navigational Pattern Matching w/ Graphix
December 2, 2022 @ 12:30 pm

-

2:00 pm
Abstract:
Users aiming to perform scalable graph analytics on large datasets are stuck between a rock and a hard place. On one side, a user works with an intuitive data model and query language chained to a system that cannot gracefully scale across multiple machines (i.e. the rock). On the other side, a user works against a system that is able to gracefully scale but whose data model does match the model you are querying against (i.e. the hard place). We present Graphix, which bridges the gap between scalable and graph-focused. Graphix enables (property) graph views of your existing document data in AsterixDB, a Big Data management system boasting a partitioned-parallel query execution engine.
In this talk, we'll walk through the process of creating and querying a property graph view, we'll explain the architecture behind Graphix, as well as some on-going work to support cyclic plans in our execution engine.
Speaker Bio:
Glenn Justo Galvizo is a 4th-year Ph.D. candidate in the Computer Science Department at UC Irvine. He received his M.S. in CS at UC Irvine, and his B.S. in CS at the University of Hawaii, Manoa. His research interests include query languages, graph data management, and data modeling.
Photograph: