ISG Talks are sponsored by Couchbase.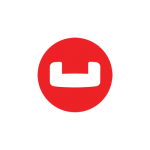 Texera: Supporting Big Data Analytics for Domain Experts through GUI-based workflows
November 22, 2019 @ 1:00 pm

-

2:00 pm
Speakers:  Avinash Kumar,  Shengquan Ni, Zuozhi Wang
Abstract: Big data analytics is a daunting task for domain experts such as doctors and teachers. Their non-IT background makes it challenging for them to write analytics code and maintain computing infrastructures to efficiently process large amounts of data. Existing data analytics frameworks that offer GUI-based alternatives are mostly limited to a single machine. In light of these facts, we are developing Texera, a scalable data-processing system that supports interaction and debugging and is easy to use by non-IT people. One of the challenges of the system is supporting real-time interactions without compromising on scalability. We discuss how we solve the problem in Amber, the backend engine of Texera. Amber, built using the actor model, is a cluster-based distributed engine that can process workflows while supporting interactions. We will show a demonstration of using Texera to analyze social media data.